Home / Artists / ZAK WILLIAMS & 1AKORD Release New Single "Jesus I'll Never Forget" Ft Lowell Pye
Zak Williams and 1Akord are the Philadelphia-based choir with bounce.  They are an anointed ensemble of singers and musicians who have released another hit song.  Zak & 1A recorded live and collaborated with Stellar Award-winning vocalist Lowell Pye on their new single "Jesus I'll Never Forget".
Released by Enon Music Group, "Jesus I'll Never Forget" is written by Gabriel Sharpe and is the first single from Zak &1A's forthcoming album to be released at the top of 2023.
Listen to "Jesus I'll Never Forget"
"Jesus I'll Never Forget" is available now on all digital music outlets.  Connect with Zak & 1A at zw1a.com and on TikTok. 
Original article posted on uGospel.com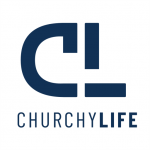 Churchy Life is a digital media platform, that celebrates being a Christian, living a Christian life, and everything that comes along with it. The fun, the music, the fellowship, the stories - Churchy Life is bringing it all to the forefront in exciting new ways.